Powerful. Compact. Efficient.
Manufacturer of short stroke
linear actuators

Development and adaptation to customer-specific applications

Made in Germany
Status Quo
The industry often requires short linear positioning operations in automated production plants. The linear movements are conventionally realized mostly by pneumatic actuators. The problems of pneumatic systems are well known: an enormous waste of energy as well as complex infrastructures due to and for the additionally required compressed air.

The solution

Mit einem teleskopierbaren elektromechanischen Linearaktuator bietet SMELA die passende Lösung zum Ersatz von Pneumatikzylindern und platzintensiven elektrischen Alternativen. Ein direktes Plug & Play in bestehende Anlagen ist denkbar einfach, da die Abmessungen und Flanschmaße nach ISO 15552 an die Pneumatik-Kompaktzylinder angelehnt sind.


Our liteECO® actuators
Compared to pneumatic systems, our linear actuators save more than 75% energy and up to 80% installation space compared to existing electrical solutions.
The dynamic positioning capability as well as the simple and fast integration into the Industry 4.0 world are significant advantages.
The actuators can be used in product lines, machine tools, in the packaging industry or in logistics. For simple and complex applications for fixing, adjusting, locking and moving any motion profiles.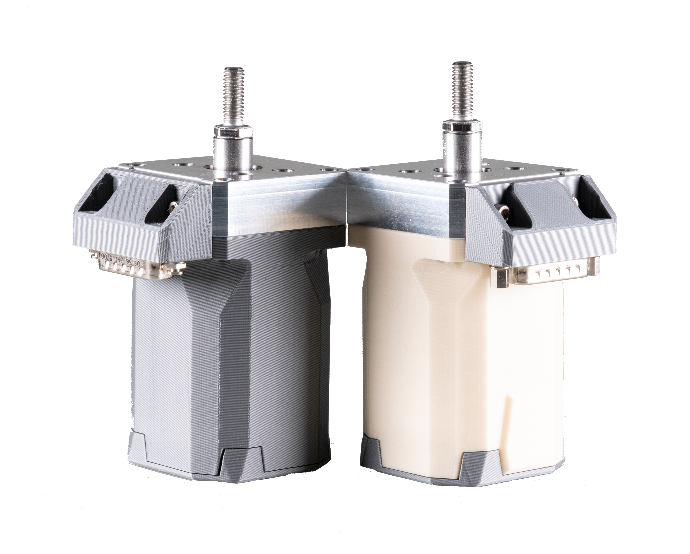 Our Mission:

With our actuators, we would like to offer any plant engineer who has energy efficiency, control or installation space problems with pneumatic short-stroke cylinders or electric linear motors a solution that is advantageous in every respect.

SMELA GmbH is supported by funds from the European Social Fund and the state of Saxony-Anhalt within the framework of the ego.-START start-up grant as well as the innovation assistant. The aim is to develop an innovative and successful product, in particular through support in the project "Development, realization and implementation of an absolute measurement system in SMELA actuators" (project period from 01.11.2020 to 31.03.2022).
The SMELA pre-foundation project was funded by the German
Federal Ministry for Economic Affairs and Energy and the European Social Fund
from 01.06.2019 to 31.08.2020 as part of the EXIST program.