liteECO® BASE series
powerful.
compact.
independent.

Linear actuators for short stroke movements up to 115 mm stroke and 750 N force. Sealed for high requirements in the industry.

liteECO® LE48
---
Linear actuators for short stroke movements up to 56 mm stroke and 750 N force.
Maximum stroke installation length utilization.
Vorherig
Nächste
Manufacturer of short stroke linear actuators

Development and adaptation to customer-specific applications

Made in Germany
Status Quo
The industry often requires short linear positioning operations in automated production plants. The linear movements are conventionally realized mostly by pneumatic actuators. The problems of pneumatic systems are well known: an enormous waste of energy as well as complex infrastructures due to and for the additionally required compressed air.

The solution

With a telescopic electromechanical linear actuator, SMELA offers a compatible solution for replacing pneumatic cylinders and space-intensive electrical alternatives. Direct plug & play in existing systems is quite simple, as the dimensions and scantling are based on the pneumatic compact cylinders in accordance with ISO 15552.


Our liteECO® actuators
Compared to pneumatic systems, our linear actuators save more than 75% energy and up to 80% installation space compared to existing electrical solutions.
The dynamic positioning capability as well as the simple and fast integration into the Industry 4.0 world are significant advantages.
The actuators can be used in product lines, machine tools, in the packaging industry or in logistics. For simple and complex applications for fixing, adjusting, locking and moving any motion profiles.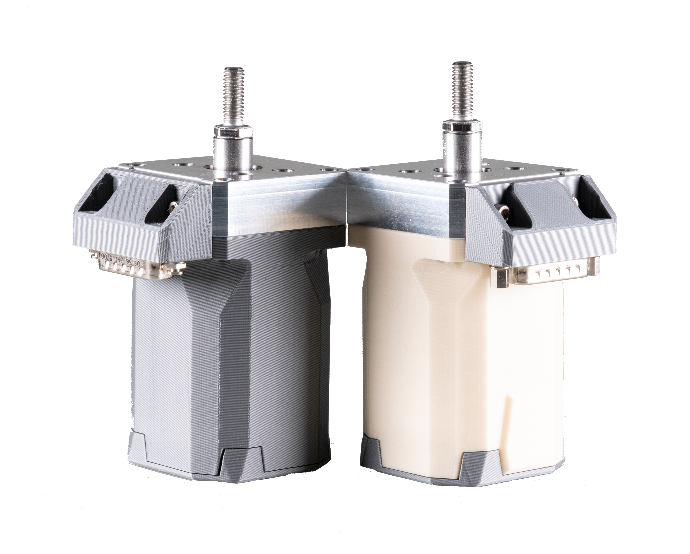 Our Mission:

With our actuators, we would like to offer any plant engineer who has energy efficiency, control or installation space problems with pneumatic short-stroke cylinders or electric linear motors a solution that is advantageous in every aspect.
Get your free ticket and make an appointment here:
Our team is looking forward to you!

SMELA GmbH is supported by the program "Participation in trade fairs for companies"
funded by the European Regional Development Fund.
Further informationen: Messen.